Rad-Lab Blind Edition
For Windows®
Resources:
femto-TECH is proud to offer a variety of software resources to download and generate comprehensive reports for your customers. Rad-Lab BE is our Windows® offering for customers who are required to have a third-party certified laboratory interpret their results. This software allows you to connect your CRM device to your computer to download and send your report data directly to Air Chek. Once set up with Air Chek, you will be able to view your results via an online interface as well as receive your completed report via e-mail in PDF format.
Features:
Automatic serial port detection
Automatic software updates
Graphing (radon, temperature, relative humidity, & barometric pressure)
Average radon is marked on the radon graph
Final average page including table depicting all measurements on each hour
Compatible with Windows Vista®­ & Above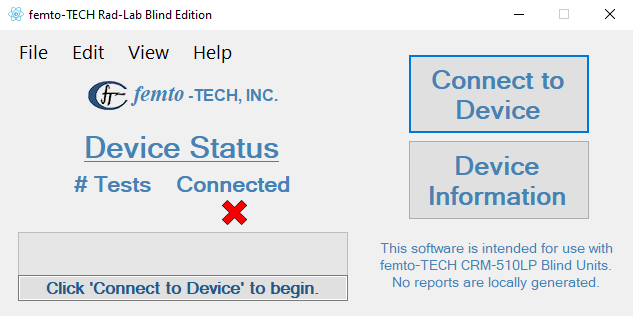 Easily connect & download data from your CRM
Select your COM port manually or click 'Detect Device Automatically' to allow the software to find it for you!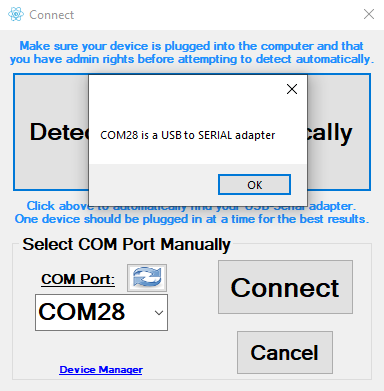 Once connected, follow the on-screen instructions
After following the on-screen instructions, you will see the software's progress bar begin to move with text explaining what it is doing.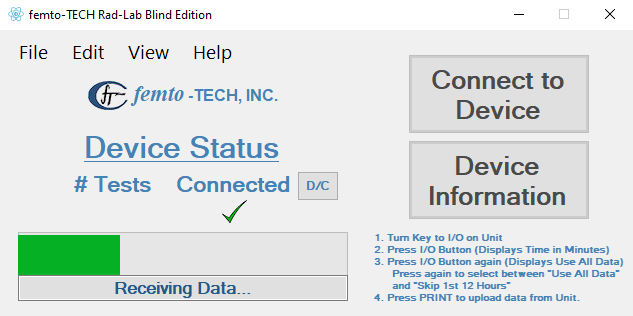 That's it!
Once the download has completed, the software will automatically send the report data to Air Chek via your internet connection.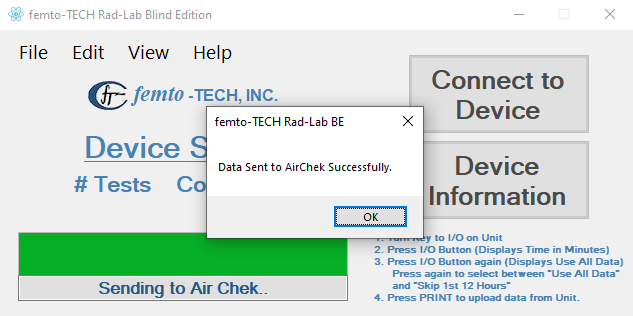 Government Affiliates
United State of America
---
United States of America
---
United State of America
Our Contacts
25 Eagle Court,
Carlisle, OH 45005
Phone: (+937) 746-4427
Fax: (+937) 746-9134
Mon - Fri | 8am - 4pm EDT/EST