Rad-Lab Mobile Edition
Version: 1.1.4

Instructions
femto-TECH is proud to offer a variety of software resources to download and generate comprehensive reports for your customers. Rad-Lab Mobile is our Android & iOS offering, allowing you to connect your CRM to your mobile device to download and manage report data. This version of the Rad-Lab software is our most feature-packed version to date, giving you the tools you need to analyze your protocol tests and customize/manage your report data with ease.
Features:
Connect to femto-TECH devices via wire (Android w/ OTG adapter).
Connect to femto-TECH devices via bluetooth (Android & iOS).
Manage downloaded test data to create radon inspection reports
View hourly test information in a table readout or graph format
Customize a specific length of the test to report on
Customize the measurement units for radon, temp, and barometric pressure
Add company, technician, client, and test location information
Add your company's logo
Take or add images along with an accompanying description
Add an authorizing signature from your company to each report
Add your customer's signature via your mobile device
Save reports to your choice of cloud services
Share reports via your preferred method
Print via SM-L200 & Epson TM-P20 bluetooth thermal printers
Print via local wireless or networked printer
Mark the last known location of your placed devices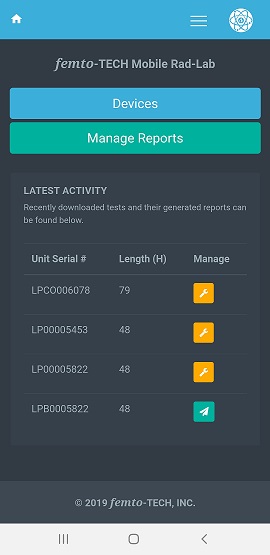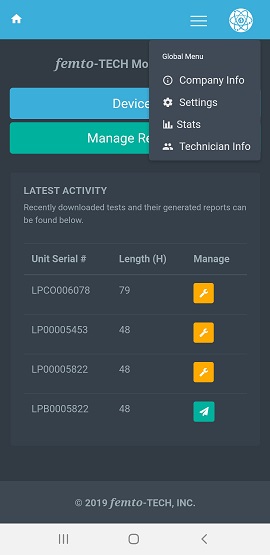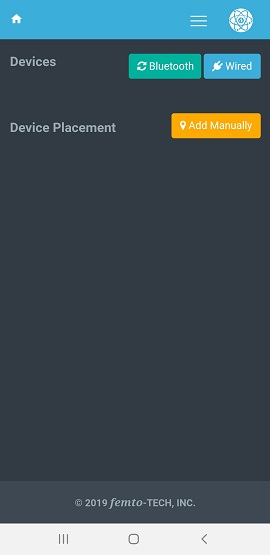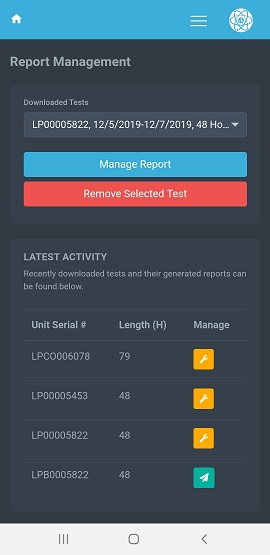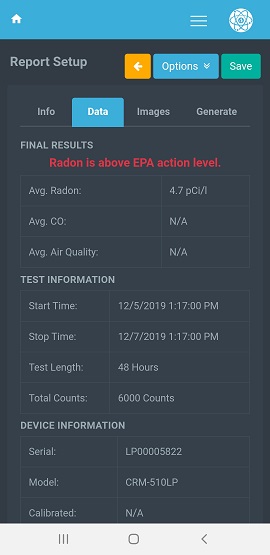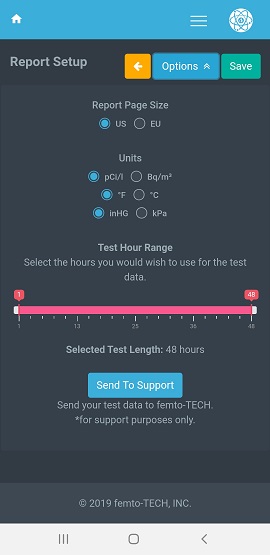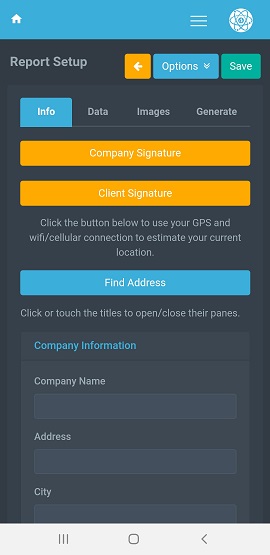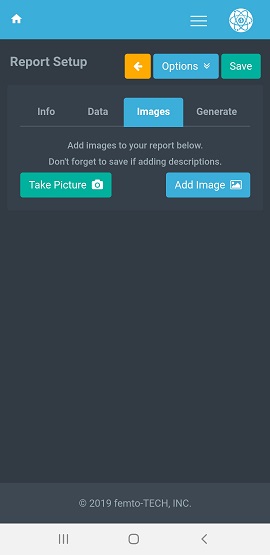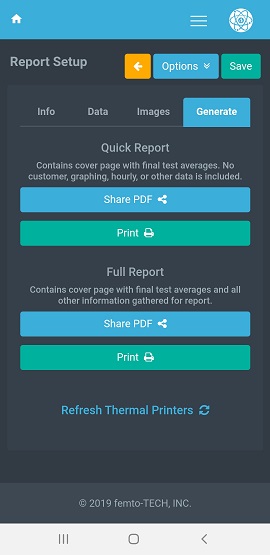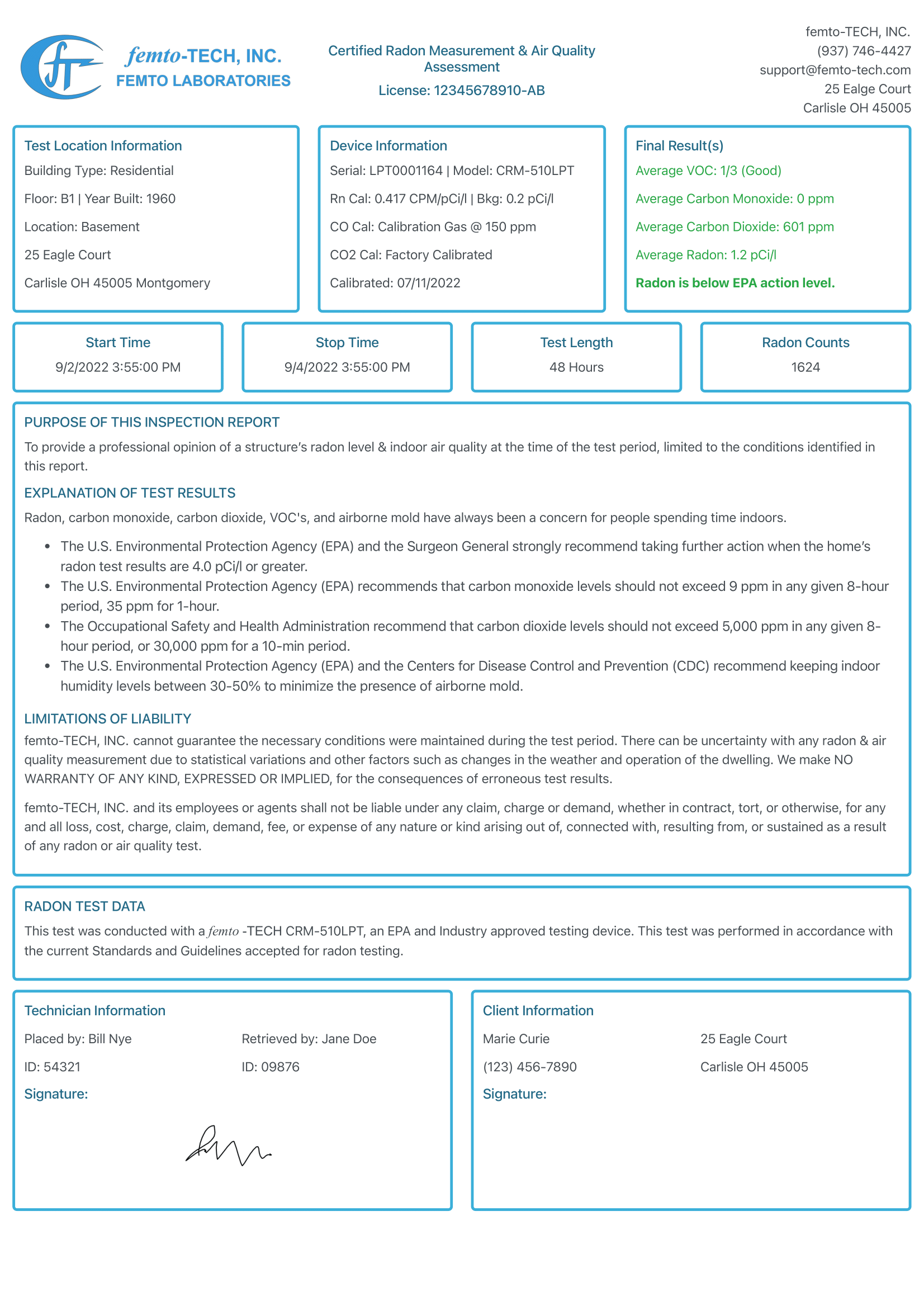 Quick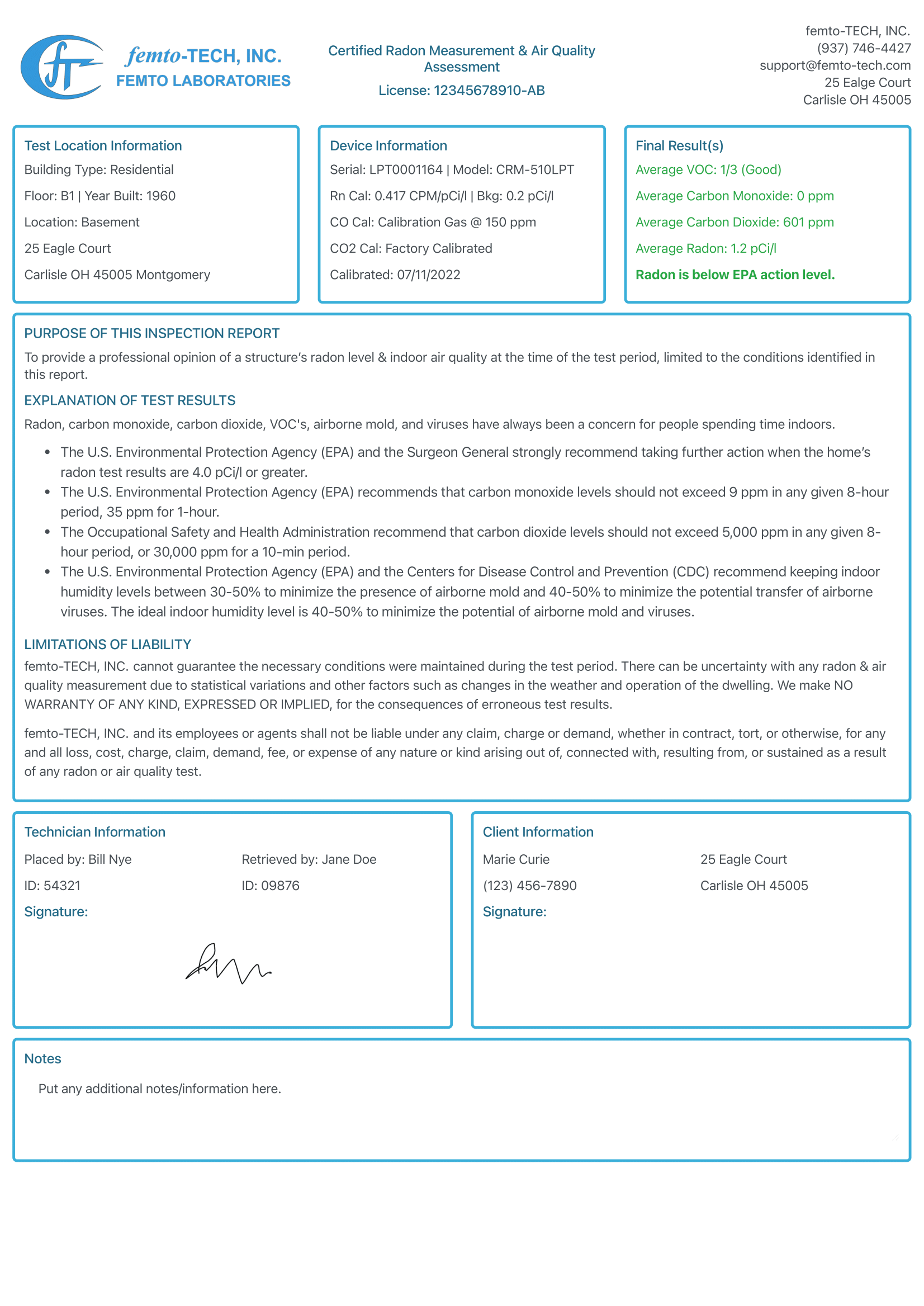 Full
Click the images to view a sample report
Need to save time? Generate a Quick Report with test-pertinent information instantly once your data is downloaded. For more descriptive reports, create a Full Report with test, client, graph, hourly, & image information plus more!
Quick Report
Final test averages
EPA explanation of results
Limitations of liability
Signatures
Full Report
Everything in Quick Report
Test location information
Customer information
Notes
Radon, temp, RH, BP, CO, & VOC graphs
Hourly data table
Images with descriptions
Government Affiliates
United State of America
---
United States of America
---
United State of America
Our Contacts
25 Eagle Court,
Carlisle, OH 45005
Phone: (+937) 746-4427
Fax: (+937) 746-9134
Mon - Fri | 9am - 4pm EDT/EST