Available in blue, charcoal, & pink!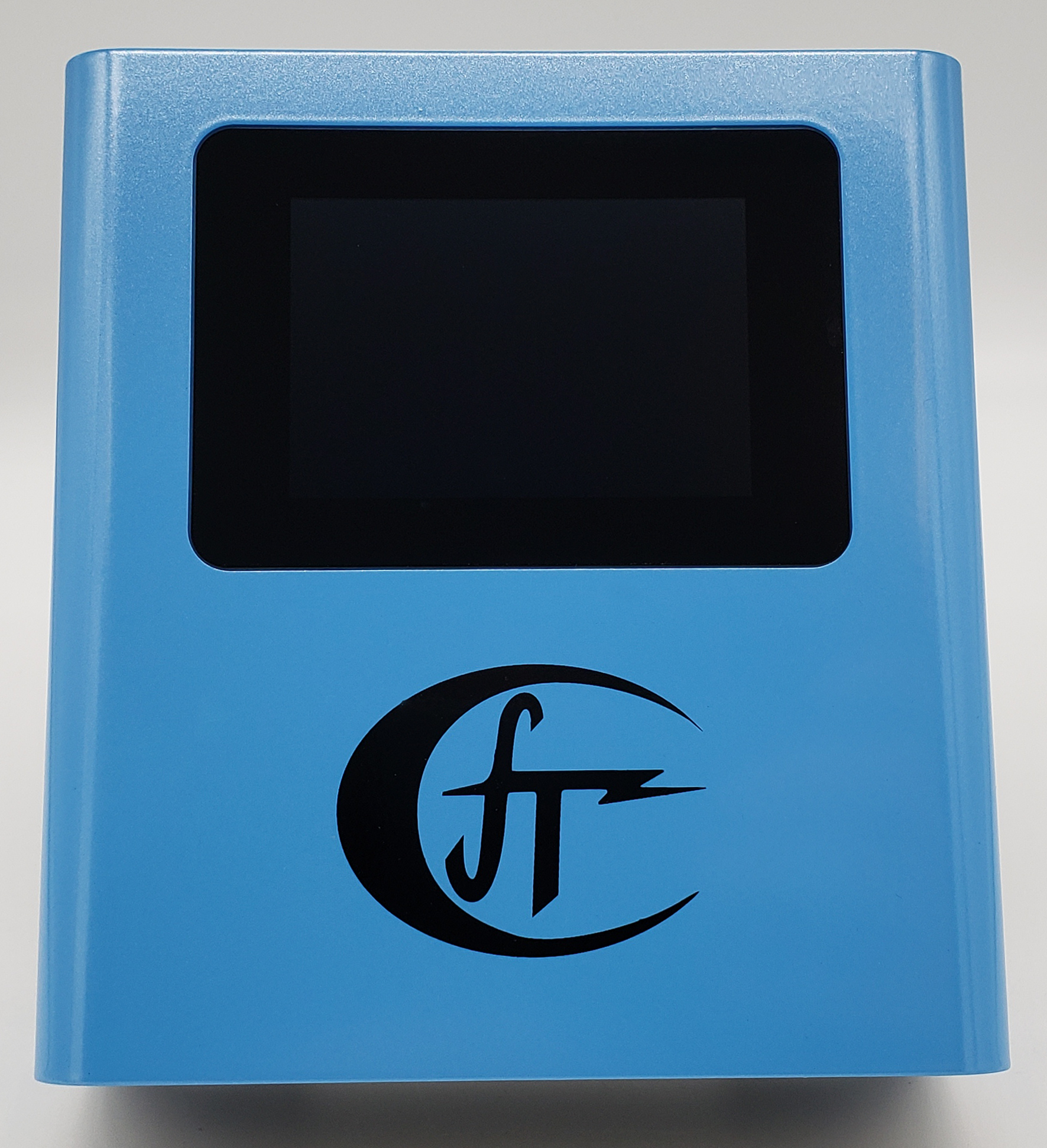 Blue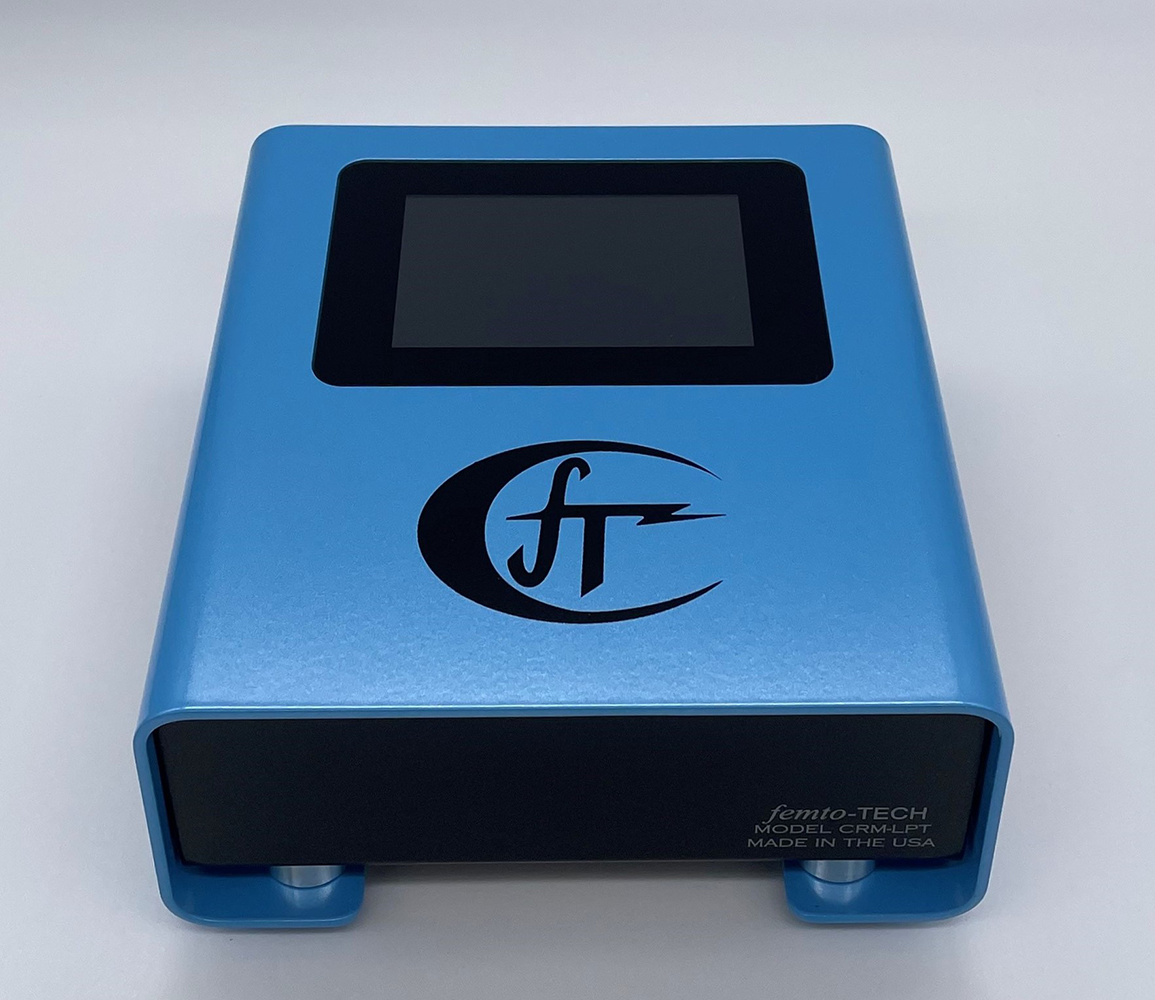 Blue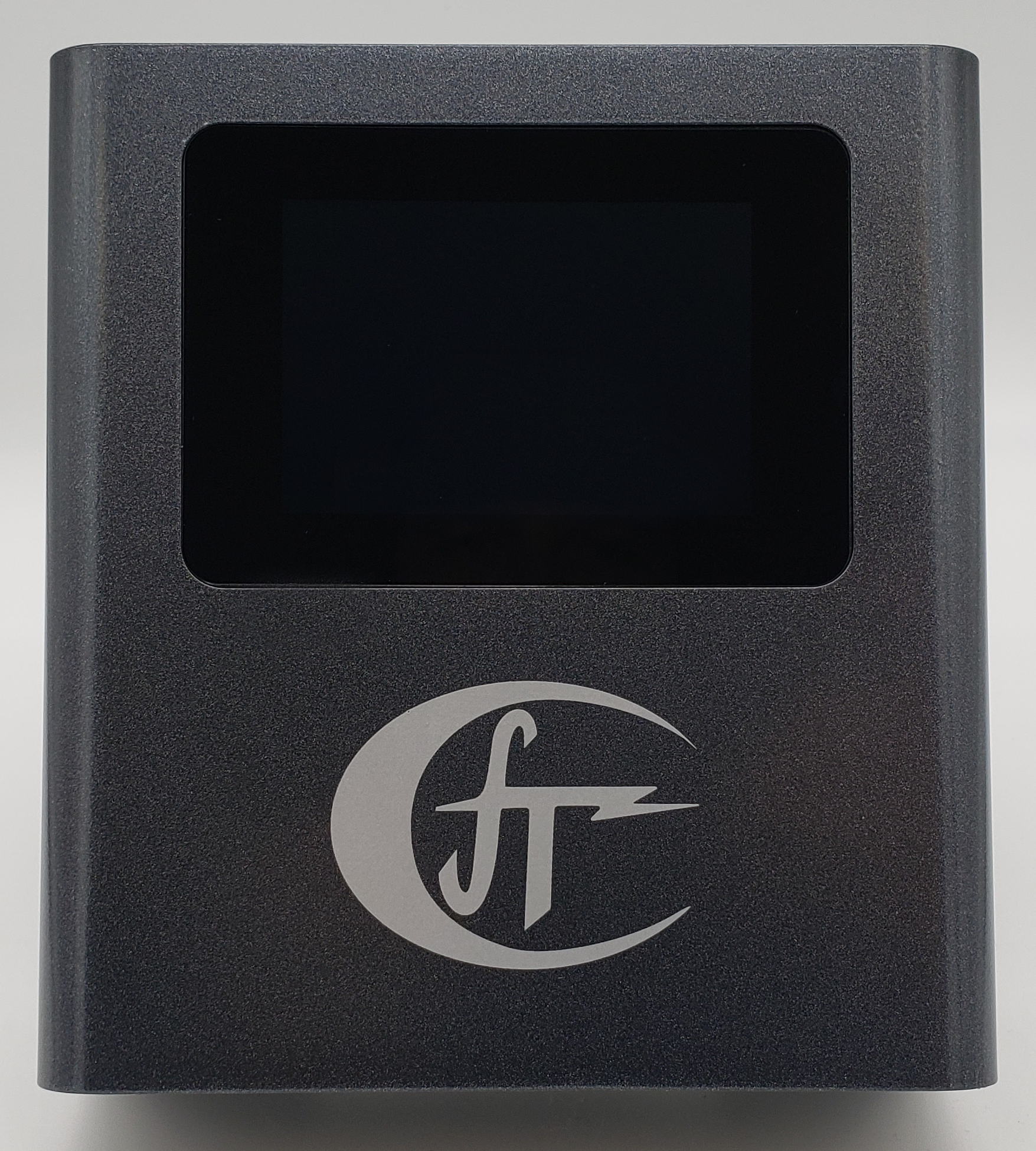 Charcoal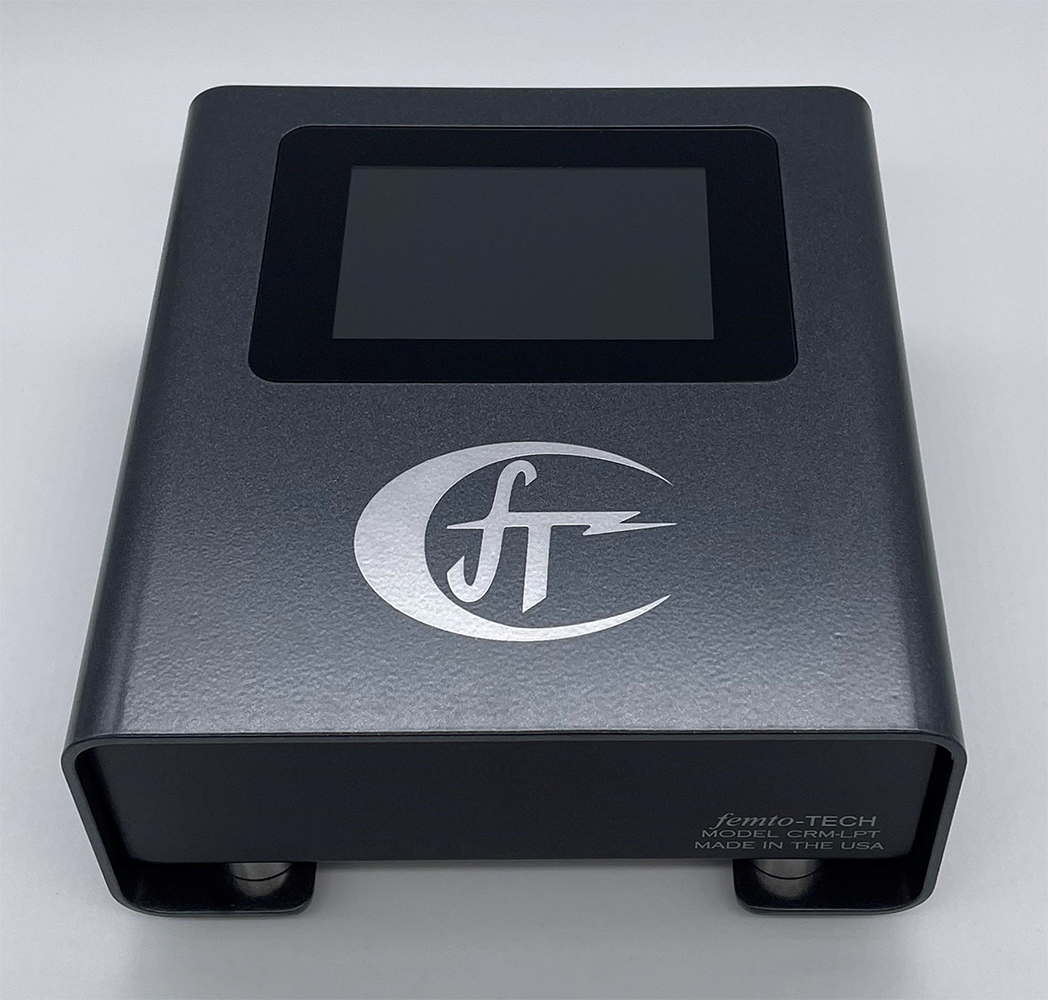 Charcoal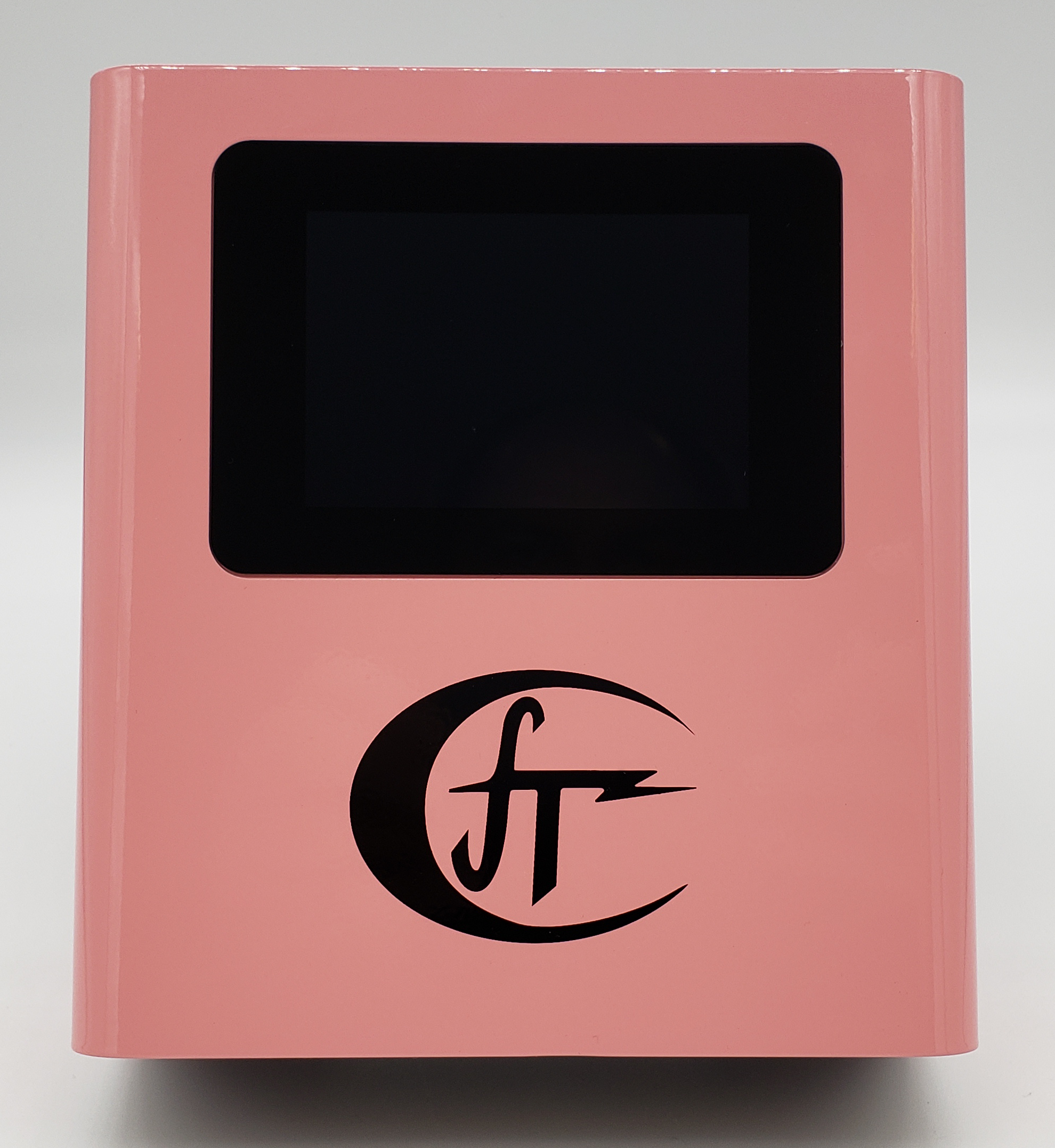 Pink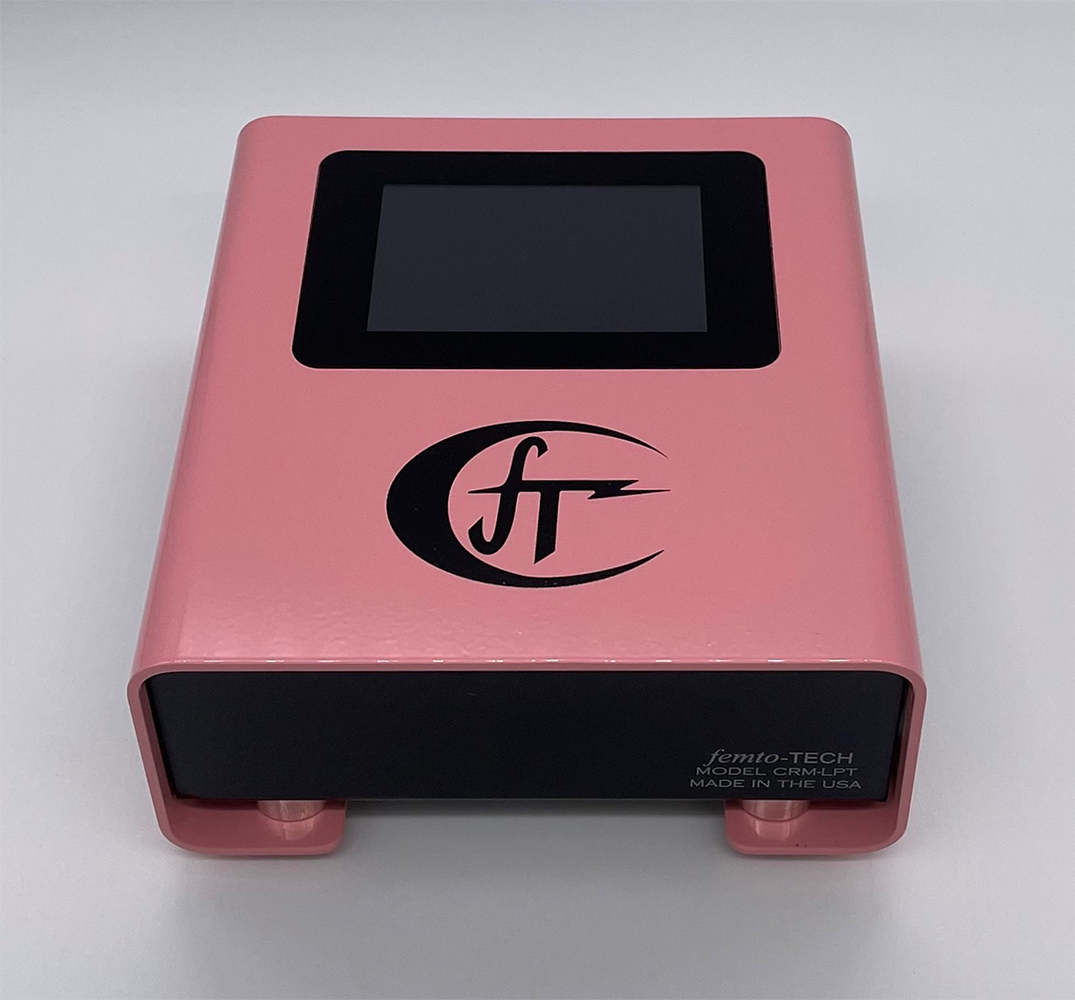 Pink
CRM-LPT
Low Power CRM with Touch Screen
Specifications
Dynamic Range
0.5-200 pCi/l
Units
pCi/l or Bq/m³
Sensitivity
0.350+ CPM per pCi/l
Linearity
1-200 pCi/l (<10%)< /td>
Temperature
Range 35-105 ºF
Barometric Pressure
Range 0-38 inHg
Relative Humidity
Range 5-90% non-condensing
Carbon Monoxide
Range 0-150 ppm
Carbon Dioxide
Range 400-10,000 ppm
Air Quality
Scaled 1-3 (3=poor)
Sampling Mode
Passive Air Diffusion
Power
Rechargeable Li-ion
Data Storage
Virtually Unlimited
External Output
USB-C / Bluetooth
AARST-NRPP Approved: CR-8445
Introducing the femto-TECH model CRM-LPT – the future of radon detection!
The CRM-LPT is our most precise continuous radon monitor to date, utilizing proven pulsed ion chamber technology that has been tuned with the finest expertise and innovative technologies that femto-TECH has to offer. This all-new design is both modern and ergonomic, meaning not only will you look professional using it, you will feel like it was made just for you.
The touch screen provides a robust interface that gives you full control over how your tests are conducted while maintaining the simplicity of operation for which femto-TECH instruments are known for. Start each protocol test with one of the preset protocol options, or create custom parameters that fit your specific needs. Never again worry about losing previously saved test data, because the CRM-LPT's storage is massive, allowing you to store a virtually unlimited amount of full-length tests.
Don't just measure radon – get ahead of your competition!
The CRM-LPT comes equipped with calibrated carbon monoxide, carbon dioxide, and air quality (VOC) sensors - all standard and at no added cost. During protocol radon tests, houses are placed under closed house conditions for a minimum of 48 hours enabling better detection data on varying levels of radon. If carbon monoxide, carbon dioxide, and VOC's are measured during the above conditions, chances of detection are likely to improve.
Carbon Monoxide is the second leading environmental health risk that homeowners can experience, according to the EPA. It is a poisonous gas that can cause harm or even death very rapidly. If homeowners are concerned about the number one risk, they probably also have concerns about the second major health risk.
Carbon Dioxide is a key indicator of indoor air quality. Thanks to new energy standards and better insulation, houses have become increasingly energy efficient, but the air quality can deteriorate rapidly. Active ventilation is needed to maintain a comfortable and healthy indoor environment, and to improve the well-being and productivity of the inhabitants. Further, it can also be used to determine tampering with closed-house conditions during a Radon test.
Air Quality - The VOC sensor provides an added measure on the overall quality of the environment's air, including leaked hydrocarbons such as methane/ethane. If homeowners are concerned about their first and second health risks, radon & carbon monoxide, they probably also have concerns about the third major health risk.
FACT
femto-TECH devices have been designed to meet the requirements of Professionals who need reliable measurements, but also need additional information to assist them in interpreting results.
Anti-Tamper Motion Detector
(Accelerometer)
With the integrated 3-axis accelerometer, you can tell if any movement or tampering has been detected on the hour of it's occurance.
Real-Time Radon Measurements
Observe the radon average/rate on the color LCD touch screen while the test is being performed!
Fully responsive
Cutting Edge Sensitivity
The CRM-LPT outperfoms every solid-state device on the market. It's like comparing a microscope to a magnifying glass.
Digital Passcode Protection
A programmed security code is required to run/manage the CRM-LPT, meaning the test cannot be stopped or tampered with while you are away.
Units of Measurement
Your choice!
Select between US & EU standards of measurement for radon, temperature, and barometric pressure.
Rugged Design
(Aluminum, no plastic)
Unlike most other CRM devices that are made of plastic, the LPT has an aluminum shell that will keep it safe for years to come.
Modern Report Generation
Android/iOS/macOS/Windows
Use your preferred device platform to generate cohesive reports once your test is complete - at no added cost! Go paperless and e-mail your customer the test results within minutes.
Add images to your report
Take a picture and add it to your report using our app, or simply add your choice of preexisting saved images.
Add signatures to your report
Use the mobile app to add a company & customer signature to your report.
Government Affiliates
United State of America
---
United States of America
---
United State of America
Our Contacts
25 Eagle Court,
Carlisle, OH 45005
Phone: (+937) 746-4427
Fax: (+937) 746-9134
Mon - Fri | 9am - 4pm EDT/EST